Please join us on May 24, 2013 at the Sewickley Public Library as author, Jamie Denton will present a craft topic:  The Villain's Journey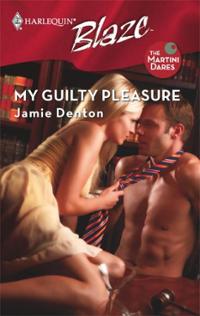 Jamie Denton surrendered a long time career as a paralegal to pursue her passion for writing when she sold her first attempt at a contemporary romance to Harlequin Books four days before Christmas in 1994. Since then, she has gone on to see over two million copies of her books in print world wide. Not only have her books appeared regularly on the Waldon Books' bestseller list, she is also the recipient of several notable awards, including nominations for Best Harlequin Temptation and Best Harlequin Blaze from Romantic Times, back-to-back RITA nominations, a finalist for the Holt Medallion and Golden Quill Awards as well as a National Readers' Choice Award nomination for Best Erotic Romance.
Jamie's passions extend beyond writing on occasion. In those rare moments away from the computer, she and her husband of thirty-five years often debate the wisdom of taking on the never-ending renovation project of another turn-of-the-century (the previous one) home.
When she's not out enjoying the beauty of the quaint Northwestern Pennsylvania countryside she calls home, she's refilling the creative well with a part-time paralegal gig, cooking or working on a cross-stitch, knitting, crochet or maybe even a sewing project for one of her SIXTEEN (soon to be 17) adorably brilliant grandchildren. She can even be found curled up with a good book. (What else but a romance?) Her spoiled rotten pets, Cookie a red Somali cat and Dudley and Maggie, her precious Golden Retrievers furbabies, are always nearby demanding affection and attention.